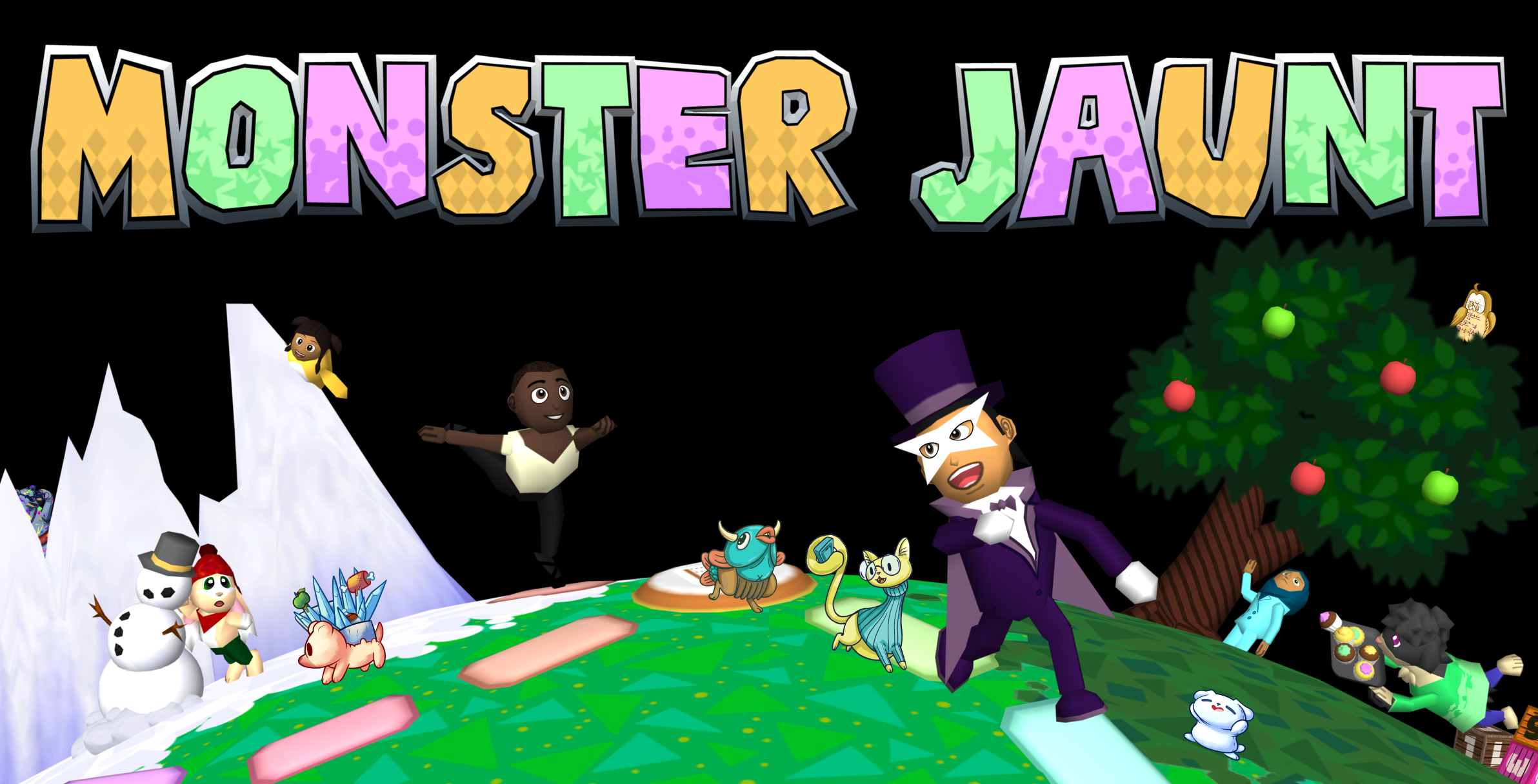 Monster Jaunt
Monster Jaunt is out now!
---
Monster Jaunt -- a high-skill minigame party that won't ruin friendships -- is out now! Enjoy all the fun of the classic minigame parties you remember, without all the frustrations you forgot!
Four friends can compete in 20 minigames, ranging from thrilling penguin races to competitive inventory management to cupcake-based social manipulation and more! Between minigames, use tactics and planning to take monster tourists on efficient vacations. All skill, no dice!